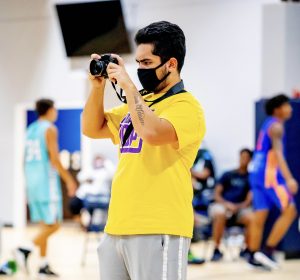 My name is Holden Velasco.
I am a sophomore at Queens College with an avid passion for sports and pop culture. First, I learned how to throw a baseball and then the difference between 'there' and 'their.' I want to be in the position to utilize the knowledge from both those words.
So, what's my story?
From a young age, I had a profound love for sports, and slowly, that love became obsession. But not in a bad way, like with an ex-girlfriend. I did anything I could to satisfy that sports itch. I watched the pros, I played locally, and I scoured the internet for any pieces of media. Then, one day, I said to myself, "Hey why can't my voice be heard?" From there, a love blossomed into a full-blown marriage between myself, sports, and multimedia journalism.